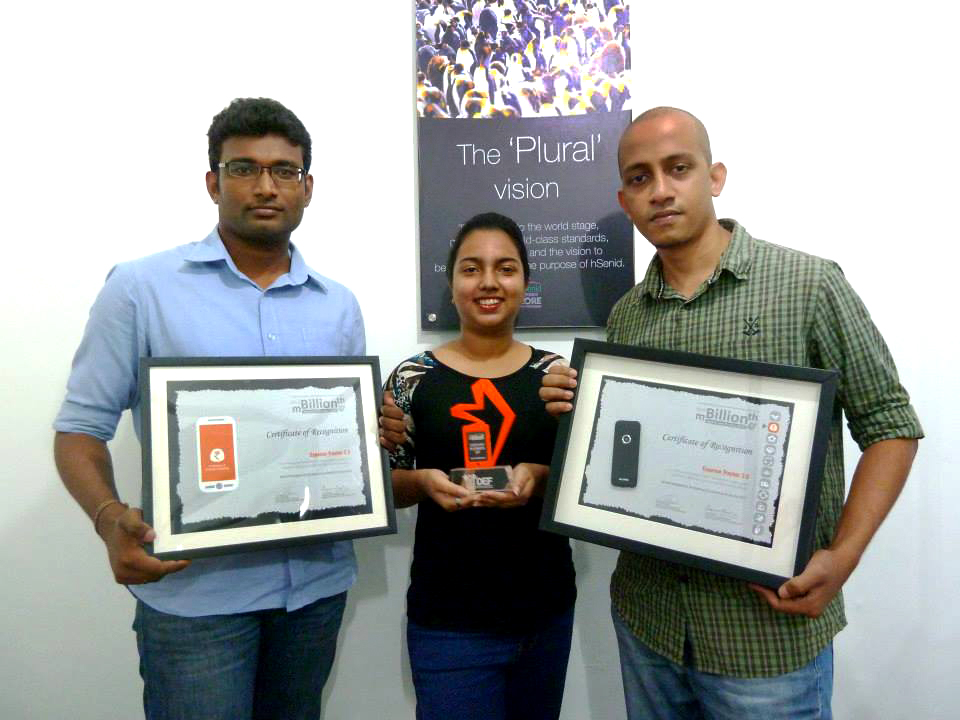 Expense Tracker 2.0 by hsenid Outsourcing won an award under M-Business and Banking, Commerce Category at mBillionth Awards South Asia 2014.
The mBillionth Awards competition is an annual event organized by the Digital Empowerment Foundation of India which is a dedicated platform to explore the latent potential of the Mobile & Telecom sectors across the South Asian Regions.
The mBillionth Award acknowledges South Asia as a key hub of the world's Mobile & Telecom market in terms of penetration and innovation, and promotes the best of mobile-based implementations in the region. The avowed objectives of the mBillionth Awards is threefold: To recognize innovations and creativity in Mobile & Telecom solutions, to provide a platform for the innovations for benchmarking in the Telecom industry, to facilitate the development of a South Asian Network towards campaign and advocacy in the mobile industry for mass empowerment and inclusive growth.
Expense Tracker 2.0 is a comprehensive personal finance management application designed to help individuals manage their finance in the most efficient and cost effective manner. Especially in today's busy environment, keeping track of one's expenses while improving savings become SIMPLE and ENJOYABLE exercise with the use of Expense Tracker 2.0
Expense Tracker 2.0 comes as a Universal Mobile Application, which runs on all your Apple iOS (iPad, iPhone, iPod touch), Android (Tablets & Phones) and Amazon Kindle Fire HD tablets. Manage your personal finances with Expense Tracker 2.0 and make it a habit to Save More every month.