Hospitality at its best.
hSenid hospitality services began with the aim of creating a unique experience in the hospitality industry. Introducing a level of quality and comfort to travelers looking to explore the beautiful island of Sri Lanka.Combining the best of fine dining, luxury lodging and travel that will be the change in the future of hospitality services.
Mount Havana
A luxury boutique villa located in Gampola that provides a unique experience to all its guests that are looking for a relaxing getaway. The location is surrounded by scenic views that can be enjoyed while having a variety of mouth watering cuisine prepared from organic produce, enhanced with flavourful seasonings harvested from its own property.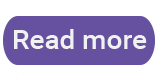 Travel 1024 (One zero two four)
Travel 1024 provides unique tour packages to Sri Lanka with the hopes of bringing the best to its valued clientele, offering both pre-arranged as well and customised packages. The services cater towards those who chose to travel alone or with family/friends, with individual services, extending from butlers to dedicated team member to assist the journey.