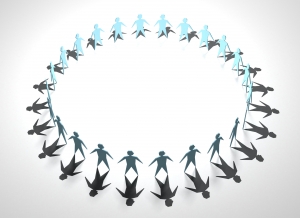 The 10th and 11th of February, 2011, hSenid, the market leader in providing Human Resource Information Systems (HRIS) in Sri Lanka, unveiled its International HRM Conference 2011 at Colombo Hilton making it one of the most sought after events for not only human resource professionals but also for industry leaders this year. The conference started with the CEO's breakfast forum, and was addressed with valuable thoughts from the Chief Guest, her excellence Patricia A. Butenis, the Ambassador of Sri Lanka and Maldives.
"The theme of maximizing human resources is very timely for companies to reach their goals and for Sri Lanka to reach its true potential" these were some of the highlights by her excellence Patricia A. Butenis.
Themed 'Unleashing HR Potential to Compete Globally' hSenid HR conference 2011, poised out total leadership on the latest HR industry trends and best practices providing delegates from various industry backgrounds with the ideal opportunity to explore and tap in to the full spectrum of HR expertise whilst staying abreast with key HR topics being discussed across the world all on one common platform. The conference commenced with the host of local and international speakers and was enriched with a range of activities including tracks on different HR subject matters, case studies presentations and panel discussions. "The keynote speakers who were from different industry backgrounds shared invaluable experiences among the delegates on how technology helped them to shift from obsolete practices to a more contemporary way of managing information and how it helped them to increase overall productivity in the organization", said Sampath Jayasundara, Director/ General Manager – hSenid Business Solutions.
"The current workplace has been undergoing rapid changes – technologies revolutionizing the way people work in what is now referred to as the Facebook age and the twitter era. New social media are changing the way business works and companies need to cordially adjust to these new developments." said Chairman and CEO of hSenid Mr. Dinesh Saparamadu
hSenid, the premier HRIS software solutions provider serving a customer base of over 600 installations in 24 countries with its flagship product HRMEnterprise has grown to be a truly indigenous multinational company operating from United States, Singapore, Malaysia, and India and with three R&D centers in Colombo, Sri Lanka. What's more, the rising global demand for quality software solutions and the company's consistent performance allows hSenid to stand tall as a multinational company that will continue to reach greater heights as one of the most preferred software solution providers in the world.