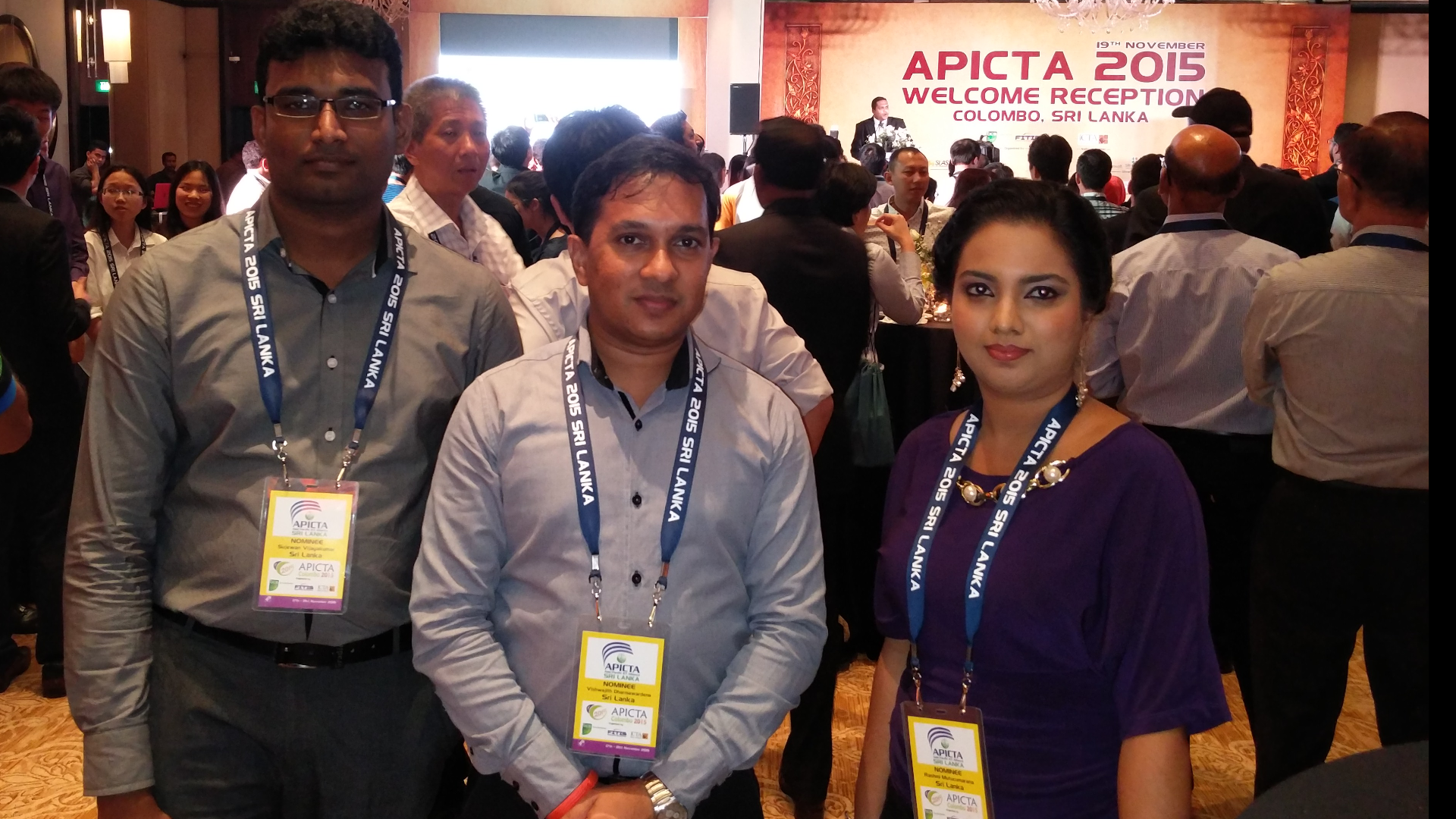 Expense Tracker 2.0, developed by hSenid Outsourcing, was recognized as a finalist at APICT Awards -an annual International Awards Program organized by the Asia Pacific ICT Alliance, initiated to increase Information Communication Technology awareness in the community and assist in bridging the Digital Divide. Expense Tracker 2.0 was recognized in the category of E-Inclusions and E-Community and emerged as a top finalist at APICTA Awards held in Colombo, Sri Lanka on the 18th-22nd of November 2015.
The Asia Pacific ICT Alliance Awards (APICTA Awards) is an international awards program organized by APICTA to increase ICT awareness by providing networking and product benchmarking opportunities to ICT innovators and entrepreneurs in the region. This program is designed to stimulate ICT innovation and creativity, promote economic and trade relations, facilitate technology transfer, and offer business matching opportunities via exposure to venture capitalists and investors.
Expense Tracker 2.0 works across Apple iOS (iPad, iPhone and Apple Watch), both Android tablets and phones as well as Amazon Kindle Fire HD tablets. With features including an inbuilt financial assistant who provides suggestions and feedback on increased saving, the ability to schedule multiple monthly payments, a bird's eye view of your projected savings and finances, interactive monthly reports with the option to email as PDF or HTML and security via a passcode and touch ID (fingerprint scanner), the app provides hassle free, effective budget planning. The app also offers users customization options with high contrast urban colour themes and avatars, widgets to create shortcuts and an inbuilt calculator with copy and paste features for added convenience.