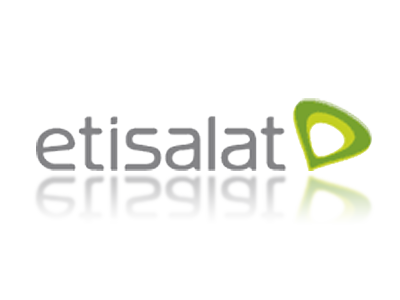 Colombo, 23rd November, 2010: Etisalat and hSenid Mobile announced the commercialization of their breakthrough Mobile Application Eco-System 'AppZone,' enabling all Etisalat users to subscribe, download and utilize applications that are useful and important for them in day-to-day information sourcing & entertainment. The AppZone Telco Developer portal that was launched in June initially to local developers to start developing mobile phone applications, is now accessible for commercial purposes. Etisalat customers can now dial #141# or visit www.appzone.lk to utilize mobile applications ranging from train schedules, horoscope predictions, games, sports updates or anything else at the click of a key. There is a comprehensive listing of applications and the most significant factor is all these have been developed by local technocrats to suit local requirements.
Dumindra Ratnayake, CEO Etisalat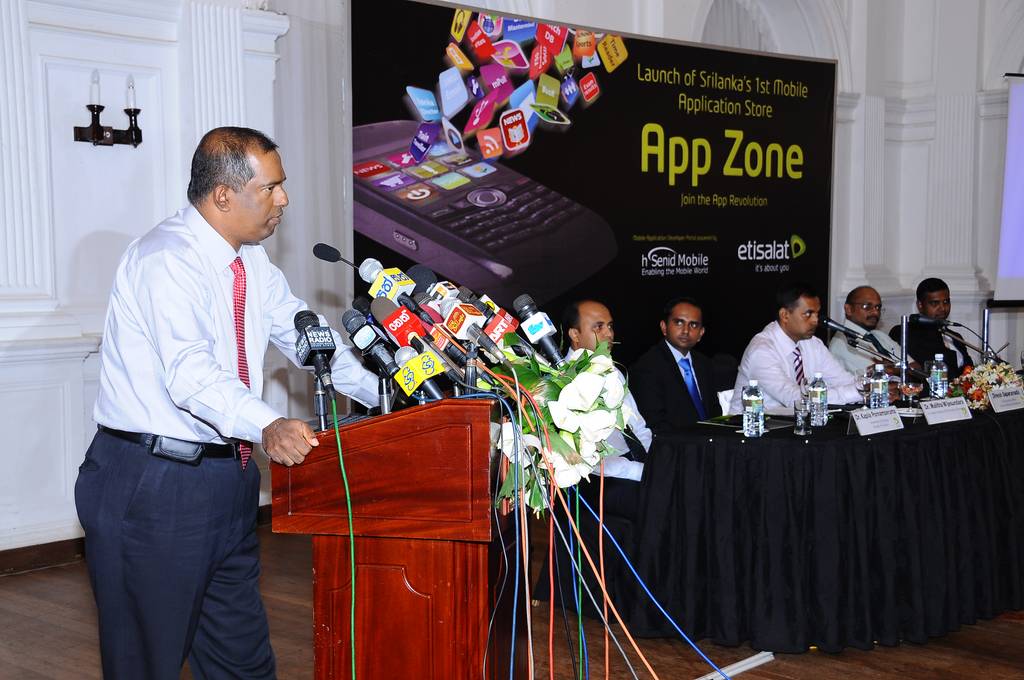 Etisalat CEO Dumindra Ratnayake expressing his delight on succeeding in introducing a breakthrough mobile value adding service in Sri Lanka said, "what commenced as a pilot project in application development has today become a general service to Etisalat customers. AppZone will enable our customers to access an array of applications, be it searching for bus routes , checking for rahu kalaya (auspicious times) or checking for a cab listing." Ratnayake further stated that since there is very highly evolved techno-culture woven around the mobile phone, it was important that service providers introduce more and more value added services to their customers. "In order to substantiate the entrepreneurial angle of this project we will be sharing 70% of revenue with respective application developers" added Ratnayake.
AppZone is based on the revolutionary Cloud Telco Application Portal (Cloud TAP) powered by hSenid Mobile based on open standards & technologies, end to end service creation and rapid time to market Telco Applications. "Telecom Operators need to regain a foothold in the mobile applications market and one of the primary ways is to roll out "Telco Applications" that are based on the Operator's network capabilities such as SMS, MMS, USSD, Location capabilities etc which can reach out to almost every GSM based Mobile Device. For which there is a requirement of an interface connecting dynamic App Developers to the Operator's backend seamlessly.
Dinesh Saparamadu, CEO hSenid Mobile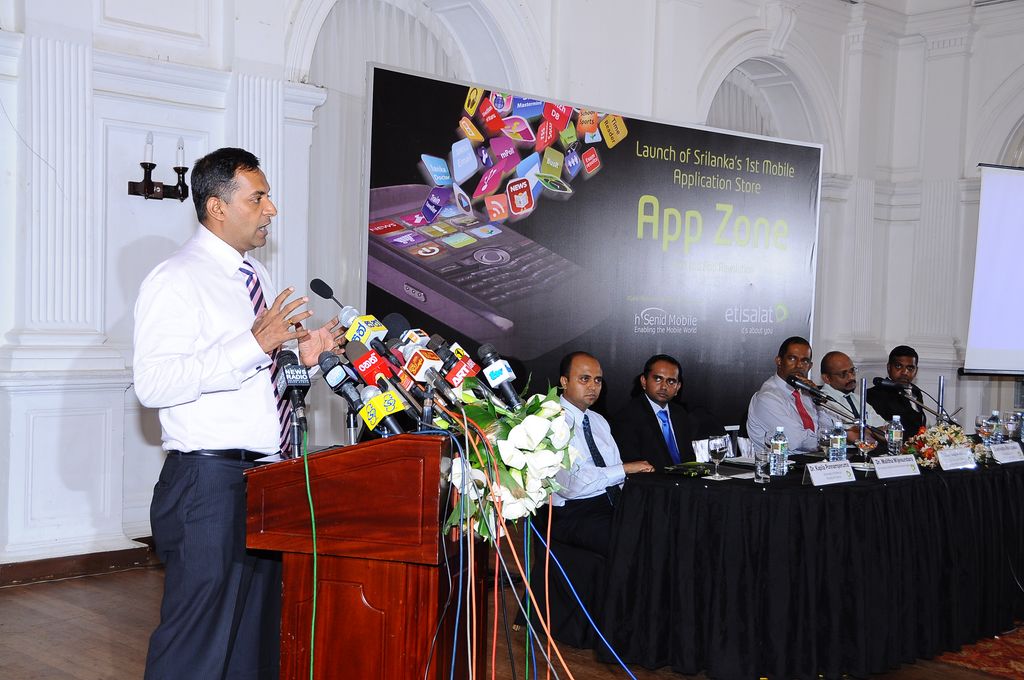 The state of the art Developer portal of the Cloud TAP provides opportunities from simple to enterprise applications to be developed with minimum effort. They could then publish these on the "Telco App Store" which is unique in its nature, of being a store hosting network centric applications and accessible by smart as well as standard feature phones via Web and USSD interfaces, thus providing the Mobile App Store experience to a mass market and helping operators realize the power of their network capabilities" says Dinesh Saparamadu, CEO, hSenid Mobile. Saparamadu is pleased with the responses they have received from developers of varying software expertise. "AppZone is world's first Telco App Store based on a Cloud platform. We believe this is the beginning of taking our developers to a global Telco application platform that is to be nurtured by hSenid Mobile," Saparamadu stated further.
sanka Gayan, a young technocrat from the IT Faculty of the University of Peradeniya, Sri-Lanka, developed an SMS based application enabling users to access island wide train time-route schedules as per the Railway department said, "once the idea was in place, the execution was immensely simple. All I had to do was gather the technical background from the online AppZone forum and follow instructions. I was motivated by the challenge of developing an application as well as the revenue incentive! I have no doubt that this experience will be a stepping stone for my future ambition of making it big in the industry."
The inter-university competition is still on and the grand winner will receive an Apple i-pad from the organizers. Endorsing the success of this breakthrough initiative, Director University of Colombo School of Computing (UCSC), Prof. Gihan Wickramanayake said, "AppZone covers a wide rage of applications from business to pleasure. Creation of innovative mobile applications is a business opportunity for our undergraduates."
Commenting on the entrepreneurial angle of this project Dr. Koliya Pulasinghe , Dean Academic Affairs, Sri Lanka Institute of Information Technology (SLIIT), "The benefits that student community can reap from this initiative are two folds. This initiative creates an environment where students can try out their technical, entrepreneurial, and soft skills which are essential underpinnings of future graduates. The other is, ownership of the product remains with developers after the competition and with that recognition they can start-up businesses which create more opportunities for their community."
Dr. Kapila Ponnamperuma, Head of the Faculty of Science & IT at the University of Kelaniya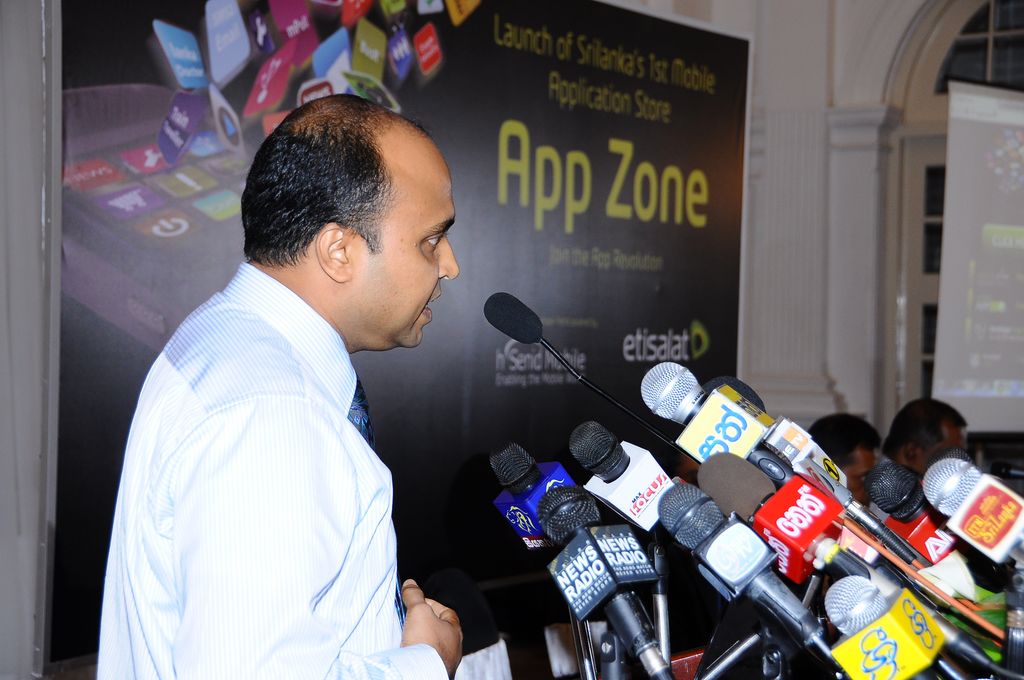 Dr Kapila Ponnamperuma, Faculty of Science, University of Kelaniya , is in the view that AppZone provides an ideal and hassle free platform for students to effortlessly venture into mobile application development.
He said, "I hope that this would lead to a future brand of young entrepreneurs who could look beyond traditional and local boundaries and explore the global marketplace with confidence." Commenting on the changing employment dynamics of the modern era, Ms. Vishaka Nanayakkara Head - Department of Computer Science & Engineering - University of Moratuwa said, "In our quest to make today's graduates the job creators and not job seekers initiatives like Appzone are very helpful as it would give the young undergraduates an opportunity to develop entrepreneurial skills and enhance their knowledge and skills in software development. An inter-university competition would give all Sri Lankan undergraduates and opportunity to compete and showcase their talent"
Discussing the multi-faceted advantages of this competition, Mr. Dinuka Kahandage, Operations Manager for Asia Pacific Institute of Information Technology said,"This will be a great opportunity for the youth to kick start their career path. Come up with your own application, creative ideas and earn some income at the end of the month. It is not only the income that you will get out of it… it is the recognition what is more important, since you could become recognized locally and globally based on the success of your application in future"
Encouraged by the success of the inter-university competition, Etisalat & hSenid Mobile has now opened this competition to the technology savvy general public as well. Application developers will have to visit the Etisalat Mobile App Forum (www.appzone.lk) powered by hSenid Mobile, use the development kits provided to develop application, test it with the simulators provided and submit it for approval and commercialization. Apart from earning a significant portion of the revenue earned, the developer will also get the chance to share the application nationally and internationally there by having the chance to build a reputation for himself .
The Pioneer group of Developers on AppZone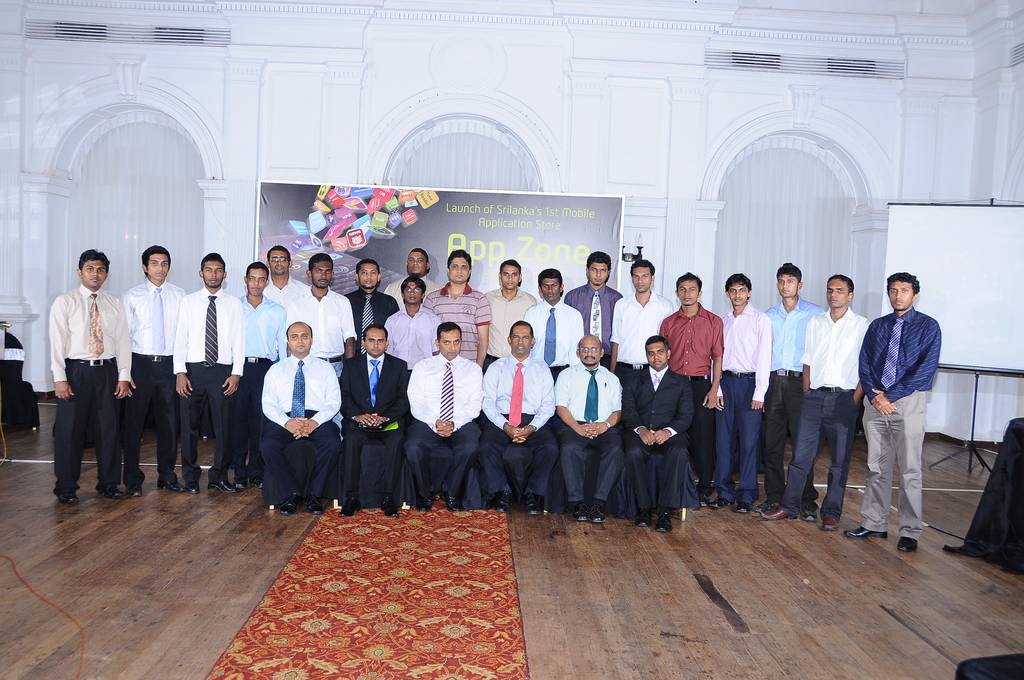 About Etisalat :
Etisalat, is the country's first cellular network commencing operations in 1989. It is a subsidiary of Etisalat, UAE, a global telecommunications investor with cellular operations in over 18 countries and a subscriber base of over 100 million. Since its inception in 1989, (formerly known as Celltel & then Tigo) Etisalat has consistently provided not only the widest coverage and an unprecedented service, but a host of innovative value added services as well.
About hSenid Mobile (www.hSenidMobile.com)
hSenid Mobile, is a multi-national Telco-Mobile Software solutions company that provides a next generation Cloud Enabled Telco Platform based on its Cloud SDP & a diverse portfolio that includes a Telco Application Developer Portal, A Subscriber crated VAS platform, A dynamic open source Telco App Store, an End-to-end Customer Churn Management Solution, A Multi-Channel Top Up system, Location Based Solutions, Mobile Commerce solutions, Telco Reporting amongst others. hSenid Mobile has been enabling the mobile world for well over a decade now, with a solid history of implementing cutting edge Telco middleware platforms globally. Its customer base spans across continents with some of the key being, M1 (Singapore), Telcel (Mexico), DST (Brunei), Etisalat, Dialog-Axiata, Hutch, Airtel & Mobitel (South Asia) and its Research and Business Development offices in Singapore, Malaysia, USA, India & Sri-Lanka.
Media Contact:
Muzackir Nadim
Marketing & Communications Specialist
Tel: 94.722311088, Email: This email address is being protected from spambots. You need JavaScript enabled to view it.">This email address is being protected from spambots. You need JavaScript enabled to view it.