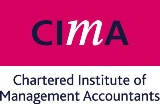 In the modern world employees are considered as the primary builders of a profitable business and thus give much attention on improving employee productivity to build overall business success. Through research it has become evident that employees tend to be productive averagely only for 4 to 5 hours a day giving only a 62.5% of efficiency. One significant method to overcome this which is being adopted by many organizations is a good variable pay plan.

Variable pay is employee compensation that changes as compared to salary which is paid in equal proportions throughout the year. Variable pay is used generally to recognize and reward employee contribution toward company productivity, profitability, team work, safety, quality, or some other metric deemed important. The employee who is awarded variable compensation has gone above and beyond his or her job description to contribute to organization success. Variable pay is awarded in a variety of formats including profit sharing, bonuses, holiday bonus, deferred compensation, cash, and goods and services.

hSenid Business Solutions one of the leading software solution providers in the industry joined hands with CIMA a leading membership body that offers recognized professional qualification in management accountancy by being the exclusive sponsor of the monthly CIMA Management Briefing at the CIMA Auditorium. "Variable Pay Schemes can Drive Productivity Improvements" was the main topic on this outstanding seminar which was presented by Mr. Dinesh Weerakkody - Managing Director of Cornucopia Asia Ltd. The seminar was followed up by fellowship with light dinner where CIMA members and past finalists expressed there thoughts on this knowledge sharing session.

hSenid Business Solution a Sri Lankan Multinational is recognized as the number 1 HRIS solutions providers in Sri Lanka. "We are proud to be the main sponsor of this exclusive gathering which contributes immensely to the business community" said Dinesh Saparamadu CEO of hSenid Business Solutions.
(Dinesh Weerakkody, addressing the CIMA monthly management briefing on variable pay)
About hSenid Business Solutions
Founded in 1997 with the aim of supplying high quality software products and services to its customer's world wide, has now grown to a 200-person organization with offices in Sri Lanka, Singapore, Malaysia, India and USA making it a truly global organization, serving corporate customers across the world.
hSenid Software International is the premier software solution provider in Sri Lanka, specializing in HRM solutions, mobile applications, eCommerce & Communications solutions. The company has offices in the United States, Malaysia, India, Singapore and R&D centres in Colombo, Sri Lanka.
hSenid services a large customer base in Sri Lanka & overseas and have provided customized solutions to its clients, addressing their wide, varied & specific requirements. For more information, please visit: www.hSenid.com