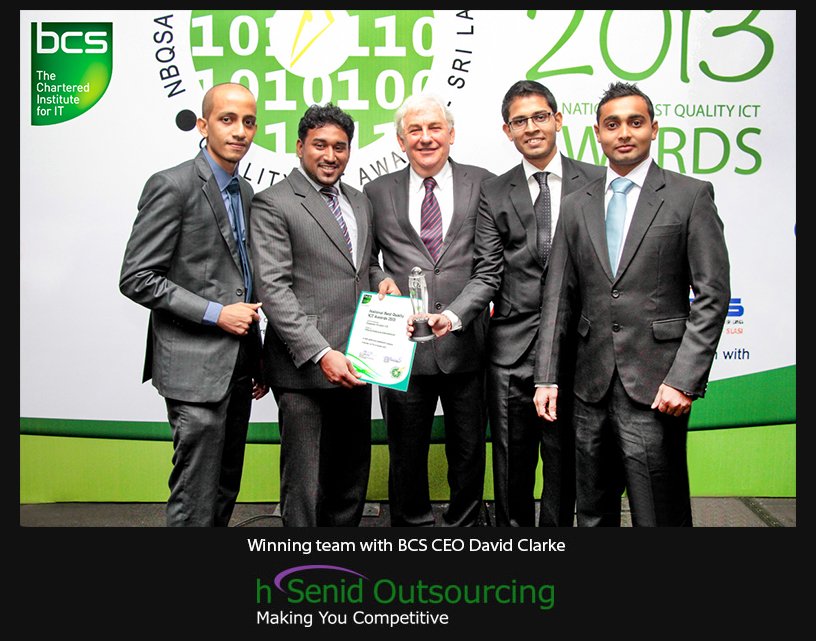 Expense Tracker 2.0 by hSenid Outsourcing won an award at BCS National Best Quality Software Awards (NBQSA) 2013
The National Best Quality ICT Awards (NBQSA) competition is an annual event organized by the BCS The Chartered Institute for IT Sri Lanka (BCSSL) Section. The avowed objectives of the NBQSA competition are threefold: To provide recognition to outstanding achievements of individuals and organizations in Sri Lanka who/which have contributed to the development of ICT, to create a window to gain international recognition for locally developed ICT products and to improve standards and the quality of local ICT products and services to be able to compete in the international market place.
Expense Tracker 2.0 is a comprehensive personal finance management application designed especially for today's busy individuals to get total control over their daily expenses, while being on the move. Thanks to Expense Tracker 2.0, planning your monthly budget and keeping track of all your expenses at your fingertips, is now a SIMPLE and ENJOYABLE exercise.
Expense Tracker 2.0 comes as a Universal Application, which runs on all your Apple iOS (iPad, iPhone, iPod touch), Android (Tablets & Phones) and Amazon Kindle Fire HD tablets.
Manage your personal finances with Expense Tracker 2.0 and make it a habit to Save More every month.