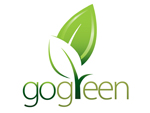 Colombo, 19th January 2009. As one of the leading Mobile and HRIS solution provider in Sri Lanka, hSenid Software International is starting the New Year on a fresh initiative, by taking on Green Efforts to drive the organization to an environmentally friendly point.
The company's "Green Team", a group of self driven employees has pioneered hSenid's journey in reaching an eco friendly position. The team develops initiatives and proposes plans on how the company can best improve on energy efficiency, reuse paper and other materials, conserve water; reduce the carbon foot print caused by harmful emissions and ventures on effective e-waste disposing mechanisms.
The Green Team points out, that one office worker can use a quarter ton of materials in a year which includes 10,000 pieces of copier paper and for every one ton of paper 17 trees are cut down. Thus hSenid's "Green Team" is building on their efforts of trying to minimize this waste at an initial organizational level. The team is confidant that their beginnings will truly have a constructive impact on the organization as well as the greater society.
"As being part of the Global Community, hSenid will try to do its share of reducing the Carbon Foot Print, and be more concerned about the planet we live in. We will strive to do our part, so our children and our grand children will have a better and cleaner environment to live in" states Dinesh Saparamadu, CEO hSenid Software International.
As a first step for the "Go Green" initiative, hSenid is proud to have their calendar for 2009 printed on recycled paper with images and powerful quotes of caring for the environment which includes Global Warming, Water Conservation, Carbon Foot Print, and Renewable Energy. A downloadable desktop version of the calendar is also available through hSenid's corporate website http://www.hsenid.com/gogreen as an initiative to reduce the waste of paper.
hSenidian's are confidant that this initiative of protecting and caring for the environment will have a profound impact on the organization, the society and most importantly for our Children, as we lend a hand to build a greener and healthier world. With a company wide commitment for hSenid's "Go Green" initiative, the management and employees are confident that they will "MAKE IT HAPPEN"
About hSenid Software International
hSenid Software International is a premier HRIS, Wireless and Outsourcing solution provider. The company has offices in the United States, Singapore, and R&D centres in Malaysia, India and Sri Lanka. hSenid services a large customer base in Sri Lanka & overseas and have provided customized solutions to its clients, addressing their wide, varied & specific requirements. Due to the multiple interests of their clientele, the company has diversified to provide various products & services addressing different customer requirements.
For More Information
hSenid Software International (Pvt.) Ltd
Anjula Kurukulasuriya
Marketing Specialist
Tel: +94 11 2 446623 / +94 11 2 699 754
E Mail: This email address is being protected from spambots. You need JavaScript enabled to view it.