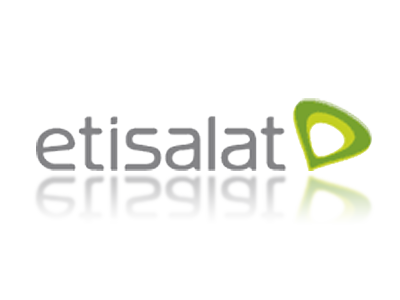 Colombo, 15th June 2010 – Etisalat, Sri-Lanka, launched mChoice™ Aventura, The Revolutionary Cloud Enabled Service Delivery Platform based on Open Standards and Technologies with its state of the art Mobile Application Developer Portal helps create vast opportunities from simple to enterprise applications to be deployed with optimal ease.
Being a carrier grade Service Delivery Platform extended to the cloud and provisioned as a Managed Service – mChoice™ Aventura eliminates any significant CAPEX, OPEX as well as Incremental costs due to its ability to streamline multiple protocols to a common API format minimizing the Telecom Operator's involvement and optimizes their resources.
The Mobile Application Developer Portal, powered by hSenid Mobile, allows Etisalat to open up their infrastructure to Developers with diverse programming expertise to implement and deploy applications with ease. Without concerning themselves about the complexities of connecting to the Telco network and underlying protocols, Application Developers can focus on building applications ranging from simple entertainment, information and communication applications, to any application boasting of innovation and creativity.
Furthermore with the incentive of earning a share of the revenue for their applications, a wider base of Mobile Application Developers now have the opportunity to transform their passionate ideas into untapped business potential in quick time directly on a diverse Mobile subscriber network and potentially to a larger global network with hSenid Mobile providing a global Launch pad with its initiatives internationally, which wouldn't have been possible in the recent past.
Software Development faculties of Universities, Leading IT institutes and Mobile Application SMEs are examples of this potential pool of developers. As such Etisalat and hSenid Mobile are working with developers from these institutions to capitalize on this opportunity to monetize their ideas – this was further highlighted at the mBillionth South Asian Conference on Mobile Content & Applications, the first of its kind in the region currently underway, of which both Etisalat and hSenid Mobile are Strategic Partners and has promised a new era of Mobile Application Development in the region.
Along with forming vibrant Developer Communities, mChoice™ Aventura enables Etisalat to constantly roll out a varied and an immense number of applications to cater to its diverse subscriber segments thus making its customers increasingly loyal to its network. The mChoice™ Aventura also helps Etisalat standardize the provisioning, controlling and billing of all value-added services whether they are developed in-house or created by third-party application developers resulting in a conducive framework for Etisalat's App. store to manage a large number of applications.
"We are excited about the revolutionary deployment of mChoice™ Aventura, hSenid Mobile's Cloud Enabled Telco Platform, especially its potential efficiencies and versatility. mChoice™ Aventura's Mobile Application Developer Portal we believe, will revolutionize the sphere of Mobile Applications by opening opportunities to anybody with even a basic knowledge to develop mobile phone applications to take the industry to greater heights. We are therefore delighted to have been associated with hSenid Mobile, with its dynamic and relevant approach towards the telecom industry", says Etisalat Chief Executive Officer, Dumindra Ratnayake."
The relationship that these two companies have formed has been the key to its innovative cutting edge technology and developments in the mobile arena. "With prudent decisions in Capital Expenditure yet the desire to roll out innovative services in the telecom industry – we at hSenid Mobile are delighted to have come out with a solution that caters to these needs and excited that Etisalat has deployed the mChoice™Aventura, in adhering to their revolutionary route of Mobile Communication services. We are also elated with the launch of the Etisalat-hSenid Mobile Application Developer Portal and we expect this to be a great step forward in creating a vibrant Mobile Application Developer community in the region " says Dinesh Saparamadu CEO hSenid Mobile.
About Etisalat :
Etisalat, is the country's first cellular network commencing operations in 1989. It is a subsidiary of Etisalat, UAE, a global telecommunications investor with cellular operations in over 18 countries and a subscriber base of over 100 million. Since its inception in 1989, (formerly known as Celltel & then Tigo) Etisalat has consistently provided not only the widest coverage and an unprecedented service, but a host of innovative value added services as well.
About hSenid Mobile ( www.hSenidMobile.com ) :
hSenid Mobile, is a multi-national Mobile Software applications company, that provides a next generation Telco Platform consisting of Messaging, Mobile Money, OSS/BSS and Core Signaling enabling the mobile world with over a decade of experience and a solid history of implementing diverse Telco applications globally. Along with its Cloud Enabled Telco Platform hSenid Mobile offers a comprehensive product portfolio that includes a Cloud Enabled Subscriber created VAS Platform, A Dynamic Open Source App Store, an End-to-end Customer Churn Management Solution, A Multi-Channel Top Up system, Location Based Solutions, Mobile Commerce solutions, Telco Reporting amongst others.