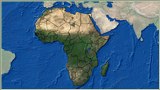 Sri Multinational Company hSenid Business Solutions yet again proves that it's a true global player by marketing its quality software solutions in the continent of Africa.
'We are proud to call hSenid as a true multinational company as it has kept steps beyond boundaries for the past 10 years' says Dinesh Saparamadu, CEO hSenid Business Solutions.
The reason behind the success story is that Africa's leading health development organization that is working across sub-Saharan Africa to improve health has signed up with hSenid Business Solutions (a subsidiary of hSenid Software International) to obtain a totally integrated Human Resource Management and Development solution to manage their entire human capital.
hSenid is proud to announce that they were able to sign up with two more research centers in Africa under the Consultative Group on International Agricultural Research (CGIAR), which is a strategic alliance of members that mobilizes science to benefit the poor, have decided to obtain a totally integrated Human Resource Management and Development solution from one of the most preferred software solution providers in the world.
The combination includes, a company focused on bringing high-quality science and capacity-building to bear on poverty reduction and sustainable development and a company who carries out research and pilot projects on agroforestry towards mitigating tropical deforestation, land depletion and rural poverty through improved agroforestry systems.
With the experience of over 10 years in developing software solutions, hSenid is confident of providing a fully web-based HRIS solution that will bring the industry's best HR processes to our clients globally and locally. The solution will fine tune and streamline HR processes and make it more efficient at making life easy for the HR staff as well for the employees.
hSenid Business Solutions, Sri Lanka's number 1 HRIS solution provider has offered software solutions for more than 450 corporates in the region and continues to expand its presence in the world. hSenid's client portfolio includes some of the industry giants such as Sri Lanka Telecom, Tigo, Mobitel, Brandix, Sri Lankan Airlines, Hilton Colombo Residence, Union Assurance, CTC, Jetwing Group, Metropolitan Group of Companies, DIMO, Hayleys Fibre Cluster, Ceylinco Insurance and many more.
With the growing number of staff strength and with a 24/7 dedicated support centre hSenid stands tall as a multinational company moving to the global arena as one of the most preferred software solutions providers in the world.
About hSenid Business Solutions
Founded in 1997 with the aim of supplying high quality software products and services to its customer's world wide, has now grown to a 200-person organization with offices in Sri Lanka, Singapore, Malaysia, India and USA making it a truly global organization, serving corporate customers across the world.
Senid services a large customer base in Sri Lanka & overseas and have provided customized solutions to its clients, addressing their wide, varied & specific requirements. For more information, please visit: www.hSenid.com